Fields of Clover is an asymmetric triangle shaping on a bias. This shawl is designed to be crocheted in 2 colors adorned with beads and lucky charms (if beads/lucky charms are not for you, then you can omit them all together). Pattern includes charts and written directions. As with all my other patterns, this pattern comes with row-by-row written direction in US crochet term and charts.
Material for Size M (L, XL):
Fingering weight yarn
Color A (Light Color): 440 (880, 1320) yards / 400 (800, 1200) m.
Color B (Dark Color): 440 (880, 1320) yards / 400 (800, 1200) m.
Hook:
4.50 mm (G)
0.75 mm (14 US) steel crochet hook for beads (optional).
Notion:
Removable stitch markers or scrap yarn
215 (426, 718) size 6/0 seed beads (optional)
30 (40, 50) pcs of lucky charms (optional)
Level: Advanced
Finished measurements:
Wingspan: 63 (86.5, 110)" / 160 (220, 280) cm.
Length at center back: 22.5 (34.5, 45.5)" / 60 (88, 116) cm.
The Mystery CAL is divided into 6 Clues published every Thursday starting on 3 October 2019.
1st Clue: October 3rd
2nd Clue: October 10th
3rd Clue: October 17th (Only for L and XL sizes)
4th Clue: October 24th
5th Clue: October 31th
6th Clue: November 7th
To participate into "Fields of Clover" Mystery CAL, you can buy the clues only for USD 6,- or the e-book for USD 18,- Payment by Paypal and delivery by Ravelry, no accounts required. Credit cards accepted.
Fields of Clover Pattern Only
USD 6,-
add to cart

Shawl Collection to Crochet 4 (Consist of 4 patterns: It Calls Me, Fields of Clover, future pattern in 2020 and 2021)
USD 18,-
add to cart

Too busy to choose the yarn and beads? No worry, I selected a stunning combination color with delectable, buttery, melting in your hand yarn complete with the beads.
Fields of Clover Kit
Color Combinations: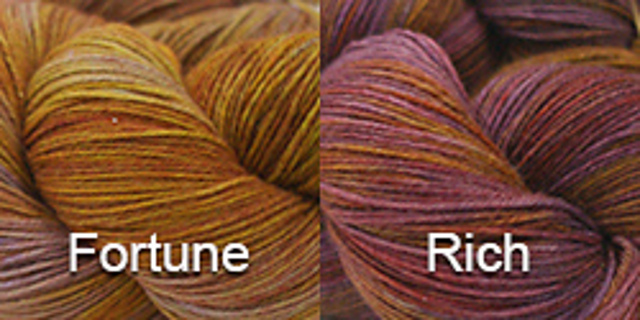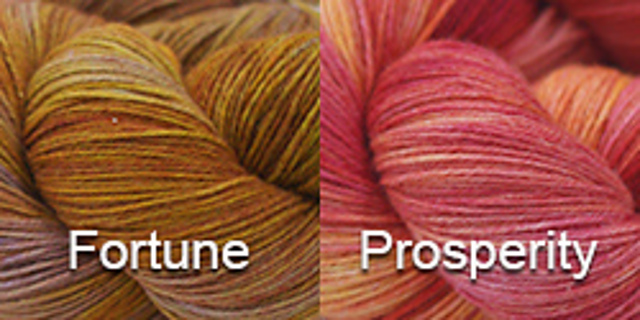 Color: Copper
Measurements: 18x12x1.3mm with 1.5mm holes
Material: Zinc metal alloy (lead, nickle and cadmium free)
KIT:
For this Kit, your will receive:
- M Size: Two (2) skeins
- L Size: Three (4) skeins
- XL Size: Six (6) skeins
of Rendezvous Precious (80% Merino / 20% Cashmere) 400 m / 440 yards / 100 g / skein.
- Size 6 Miyuki beads enough to complete the project.
- Clover Lucky Charms enough to complete the project.
- Removable markers (2 pcs)
- Pattern is NOT INCLUDED in this kit. You need to buy separately.
Note:
- The kits are in limited quantity, once sold out, it's gone.
- For bigger yarn photos, click here.
- Payment by Paypal, no accounts required. Credit cards accepted. Shipping is FREE (please make sure to update your shipping address in Paypal). Please allow 10 - 21 days to reach your hand (Canada 30 - 40 days).
- Latest date to order: July 31st, 2019.
Project Set-up:
- Once you bought the pattern or the e-book, you'll receive a notification every time a new clue is uploaded.
- You also need to post saying that you are sign up here, and check from time to time for tips, additional information or revision.
- On your Ravelry Project Page: Click photo, then choose slurp from web, copy and paste this link:
https://images4-b.ravelrycache.com/uploads/lprajogo/637127843/Fields_of_Clover_medium2.jpg
- Use the hashtag FieldsOfCloverMCAL on Ravelry, Facebook, Instagram, Twitter.
Additional Information:
At the end of the MCAL, the participants will receive a copy of the complete pattern at no additional cost. Pattern is protected by copyright, so participants in the MCAL are required to not distribute copies of the clues or copies of the whole pattern.
Info about the yarn:
Weight: Fingering
Fibers: 80% Merino/20% Cashmere
Yardage/Weight: approx. 880 yds / 100g
Hand Wash/lay flat to dry using bleach-free detergent. May bleed slightly upon first wash.